Custom End Mill, Build a Custom Tools for your Job!
Custom End Mill, Build a Custom Tools for your Job!
The cutting tool industry has entered High-precision, High-efficiency, High-reliability, and Specialized tools.
In addition to the wide variety of standard cutting tools in our catalog, we also proudly offer custom made tools services. From your CAD print, hand sketch or concept, or even the picture or sample you are using now, Speed Tiger can design and manufacture precision, custom cutting tools you need to do the job.
We are going to tell you what information you should prepare to ask for customized services to save your time.
You Will learn the basic knowledge of custom end mill:
First, we roughly divide the customized requirements into 2 types:
★Type 1): You already know the tools you need for your job, but cannot find the specifications or types you need in the catalog.
★Type 2): You know what you need to accomplish, but are not sure which tools you should choose.
Custom End Mill Type 1(You already know what kind of End Mill you need)
★If you are the Type 1) who already know what kind of tools you need,
then the more information you can provide about the following, the better. (At the bottom of the article, you may download the
custom tools request form
and send it to our mailbox at
sale@speedtigertools.com
.)
Let's go through the form content one by one.
Type of end cut: Square, ball nose, corner radius, etc.
The number of flutes: 1, 2, 3, 4, 5, 6, and others.

​​​

Specification: Diameter, corner radius, flute length, efficiency length, neck diameter, total length, etc.
Geometry design: Helix angle, different helix angles, different flute spacing, etc.
Workpiece material and HRC:

Groups
Workpiece materials

P

Low-alloy steel and cast steel
High-alloy steel and cast steel
e.g., S45C, 1045, CK45, 1.0503; SCM440, 4140, 42CrMo4.

M

Stainless steel (austenitic)
e.g., AISI 316, SUS316, 0Cr17Ni-12Mo2, SUS304, X5CrNi18-10, JIS SUS304L.
K
Grey cast iron (GCI)
Ductile cast iron
Nodular cast iron (NCI)

N

Non-ferrous metals:
Aluminum and aluminum alloys
e.g., A1070, A4032, A6061, A5052, A7075, AC, ADC, AlZnCu1.5

S

Superalloys:
- Titanium and titanium alloys
e.g., Ti6Al4V, Ti6Al2Sn4Zr2Mo, Ti4Al4Mo2Sn0.5Si, Ti10Al2Fe3Al, Ti5Al5V5Mo3Cr, Ti7Al4Mo
- Nickel / Inconel
e.g., Inconel 601, 617, 625, Incoly 800, Monel 400, Inconel 718, 718plus, Incoly 925, Waspalloy, Hastelloy, Rene.

H

Hardened steel
e.g., SKD61, SKD11, STAVAX, SKT, HPM1, S45C, 1045, 1.0503, C45; 4140, SCM440, 42CrMo4.

Tolerance requirement: If there is no special requirement, it will be produced according to Speed Tiger's standard.

O.A.L. +/- .05
Runout +/- .0005
Angle +/- 10'
.XXXX +/- .0003
.XXX +/- .001
.XX +/- .005

Type of Coating: Refer to What do End Mills coatings do?
Application: Choose the cutting way and also give us the Ap and Ae

Milling, and ap, ae
Slotting, and ap, ae
Drilling

Machine Processing

Finishing
Roughing
General Purpose
Other

Coolant Type

Soluble
Oil Coolant
Oil Mist
Dry Cutting
Air Cooling
Other

The tools you are using now and what you want to improve: It is not necessary information, but it will be a very good reference for us to quickly and clearly understand your actual needs, which can greatly reduce the time of back and forth proofing.
Custom End Mill Type 2(Not sure which End Mill you need)
★ If you are the Type 2) who know what you need to accomplish, but are not sure which tools you should choose.
You can directly give us the photos of the workpiece, the machine you use, and other processing conditions you want to process for our reference.
There is an actual case from your customer:
Step 1: Send us a drawing of the part and milling way, and what material it is.

Step 2

: Inform us of any single request, for example, "we have to destroy in chips a lot of construction steel - thickness 15mm." said by our customer. "I will take some if you can give me advice on what would be the best tool to try."
Step 3: According to the above information, the material S45, and the customer's budget, we recommend P-RTA type and do Trochoidal milling, with AlTiBN or TiSiN coating.
​After the above introduction, do you have a clearer understanding of the process of ordering custom tools?
If not, no worries, go to the top and review again!
Just kidding, all you need to do is send us an
inquiry
, and then our team will contact you for the details about your needs, and ensure your company will receive the right custom cutting tools manufactured to your precise and exact specifications and needs and also is committed to providing the quickest turn-around in the industry and on-time deliveries.
Now, browse our extensive portfolio of custom tools below or click the link to download the form and take the step to increase your business' productivity!
Custom Tools Request Form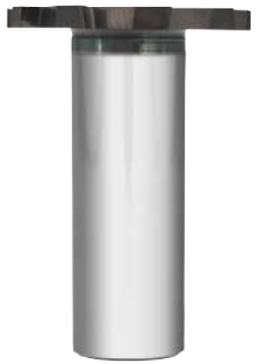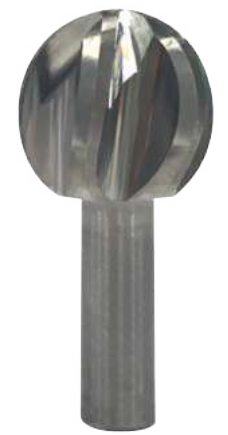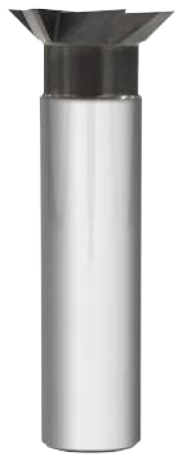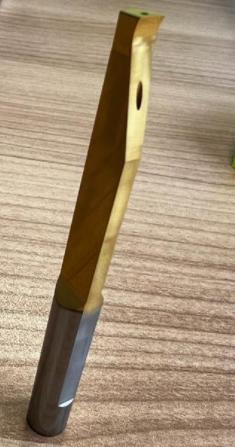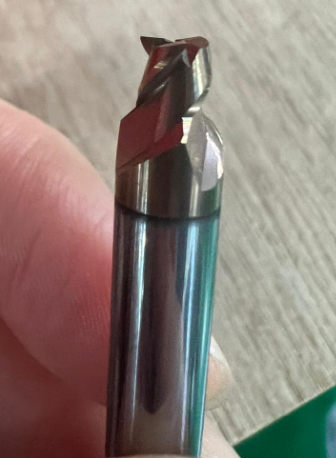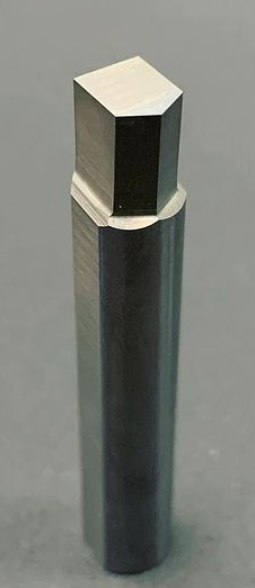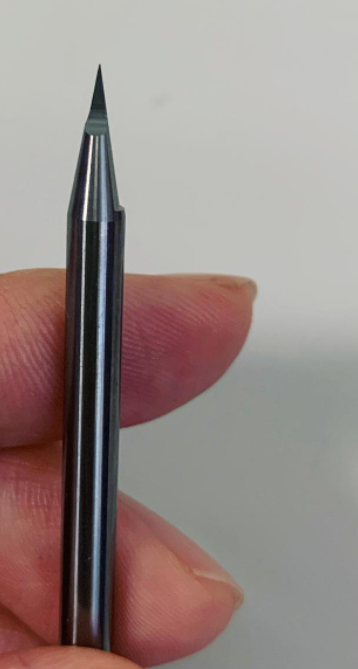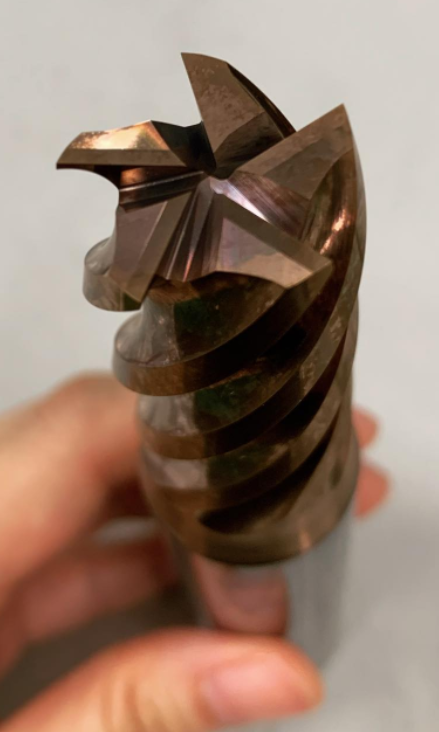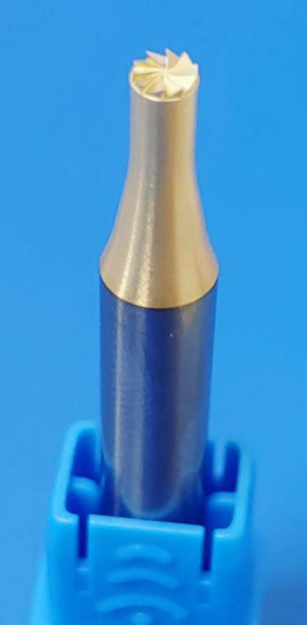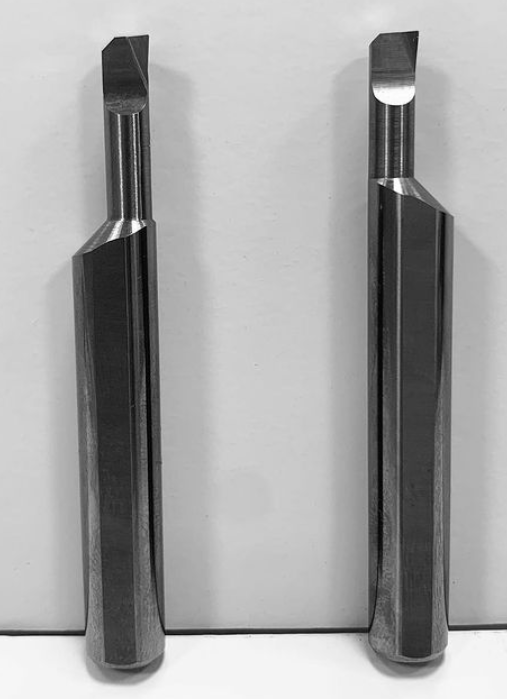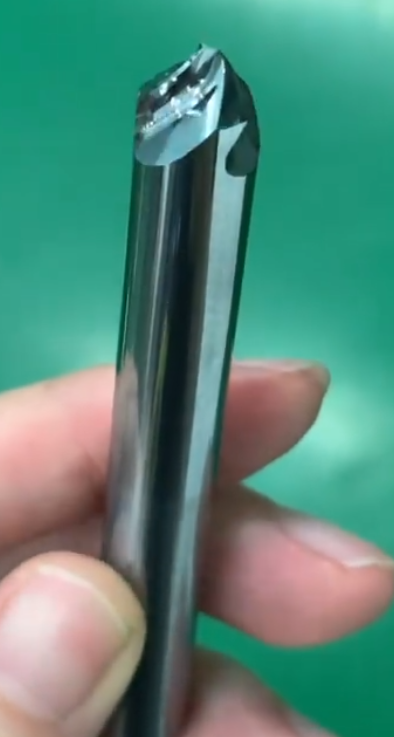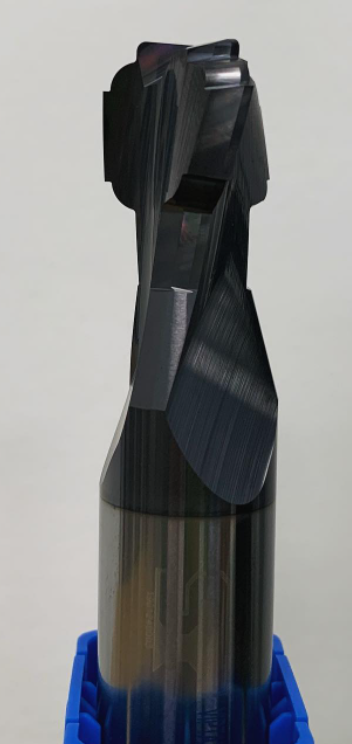 These are all custom-made cutting tools for customers! Are there any tools you are interested in? If so, please feel free to
contact us
!
Speed Tiger is the leading
Carbide End mills manufacturer
in Taiwan, we provide a large range of CNC End mills, see more
end mills
products and our
best-seller
here.

Speed Tiger
is a
professional manufacturer of Carbide Cutting Tools
and offers OEM Services, having rich experience in producing carbide cutting tools and processing consultants for more than 24 years.

Established in 1998, Speed Tiger specializes in the production of precision carbide end mills, drills, turning tools, thread mills, and other tungsten carbide steel customized cutting tools. Speed Tiger crafts cutting tools at extreme nanometer precision +-2㎛ to the exact, enabling to achieve professional cutting quality.
Visit our
shop
to find out more, or check out our
solution
to continue learning.